Write the first paragraph of your page here.
Series 1=
Edit
A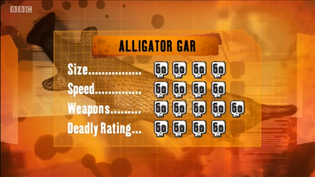 hugh prehistoric armour-plated fish, with two row of deadly fangs, Now you'd want nibbling on your toes, but great for killing with.
Pole to pole=
Edit
ARMOUR PLATED: Tough armour plating,
ENORMOUS SIZE: reaching 3 meters long,
MONSTER MOUTH: with the teeth and jaws to rival a Alligator's,
This is a gargantuan fish like I've never seen before.